The Community Leaders are place in residence to help residents have a network of people to reach out to for questions, help, and solutions to problems they may be experiencing. Therefore, they are heavily involved within the ResTide community and help create healthy relationships within residence.
The Community Leader positions allow for personal and professional development. There are supports for the student staff member from the Professional Staff and encouraged to find their own leadership style.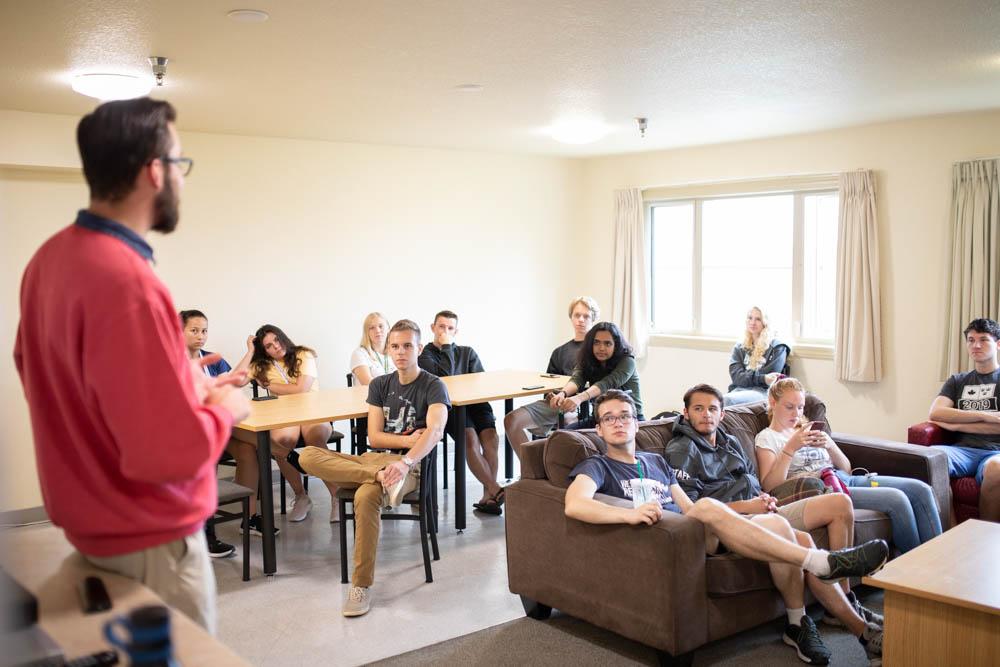 This job experience can provide students with a meaningful impact on their community, strengthen their teamwork skills, build connections, provide you with skills for future jobs, learn to balance work plus school, and gain life experience as well. The only caution for those interested in applying for this position is that you need to be ready to work on find the work, student, life balance and creating boundaries in what you can and can't do. 
Student Staff
We have a variety of student staff members who act as your primary resource for living in residence. These Community Leaders, and Senior Community Leaders all live in residence
with you and perform the following roles:
Conflict resolution/mediation support
Crisis intervention
Provide a safe space to talk
Organize and host programs and events
Address violations of the Community Standards
Professional Staff
Residence Life has a team of professional staff who work to support the overall Residence Life. They:
Supervise student staff
Follow up on behavioural concerns
Oversee and support residence programming
Offer further support for residence students
More information about the professional staff's roles in responding to behavioural concerns can be found in the Community Standards Handbook.