Storm The Shore Orientation
 
Dive into ResLife!
We invite you to kick off your year as a member of the ResTide by joining us as we 'Storm the Shore' in our five-day Residence Orientation program! This is a great time to get used to campus, get your books and even find your first class.
 Your Residence Orientation experience starts by moving into residence on September 2, 2020. 
Orientation 2019 Pictures
Why sign up for VIU Residences Student Orientation?
You are able to unpack and move in without the added stress of school starting right away, the 5 days gives you time to get situated!
Gives you time to explore VIU campus and surrounding areas. You can find where your class rooms are located as well as shopping areas near by.
Meet all your fellow student residences and community leaders! Plus, you have a chance to bond with others during orientation activities instead of diving into individual academics right away. 
You're able to get your textbooks ahead of time if you wish, get your Student ID at the library, and any other school items required!
Plus, you can gain interpersonal skills during our educational interest sessions, have fun at residence events/socials, meals provided for you, and VIU Resident merch!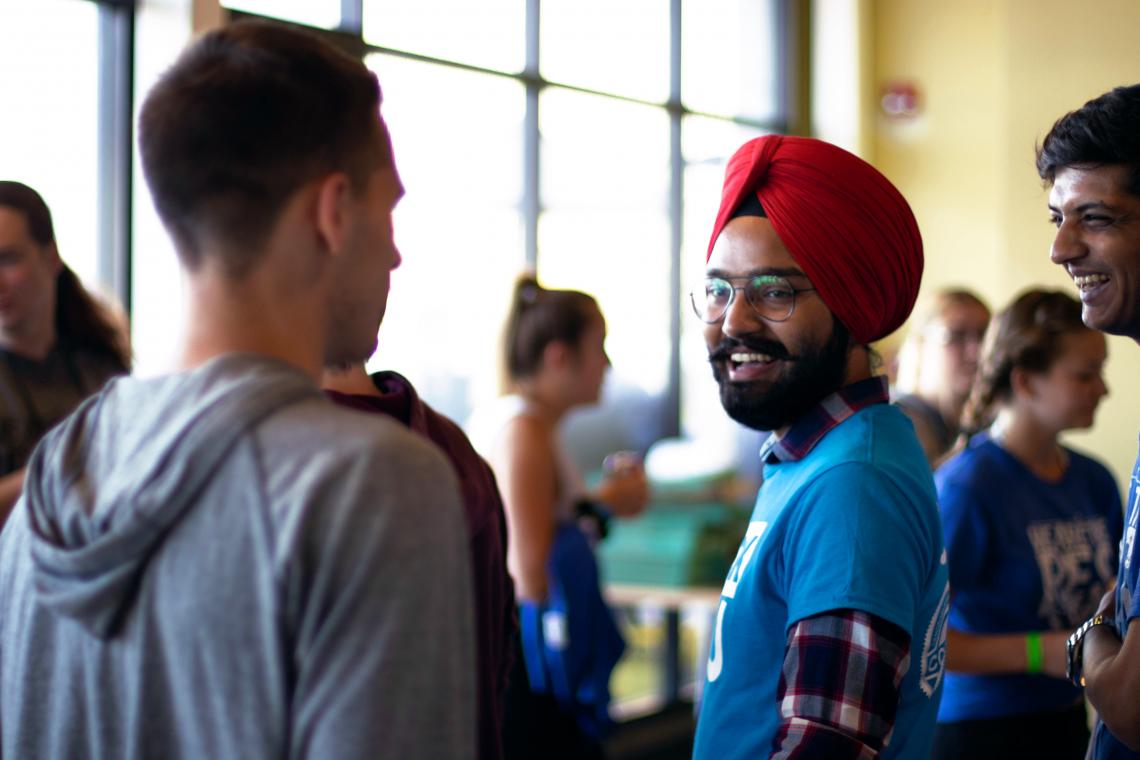 After moving into your new home, you will be treated to events that include an opening keynote address by Blake Fly, a traditional Salmon BBQ, interest sessions, daily breakfast and dinner, how to adult sessions, a trip to Wildplay Element Parks and much, much more. At the conclusion of the 5 day program you will feel connected to your new community and will have made many friends along the way! The Residence Orientation program is an alcohol free program.
The total cost of the program is $250 and includes swag, daily breakfast and dinner, and entrance into all activities. During the application process you will be able to sign up for "Storm the Shore" as one of your extra services.
Get information on how to get to Vancouver Island University.
Additional days are available at a rate of $30/night between August 28 - September 2, 2020. No early move in available before August 28.
Looking forward to welcoming you to the ResTide Community!