Welcome to the VIU Summer Residence Hotel, located on the beautiful Vancouver Island!

Our hotel is open from May to August every year and offers short term accommodation for visitors to the city of Nanaimo. We are conveniently located on the campus of Vancouver Island University, providing easy access to public transportation bus routes and the downtown area, as well as the old city quarter. Our hotel features a variety of options to suit the needs of single travelers to larger groups. All our rooms come equipped with linens and towels, ensuring a comfortable and hassle-free stay. We look forward to welcoming you to the VIU Summer Residence Hotel!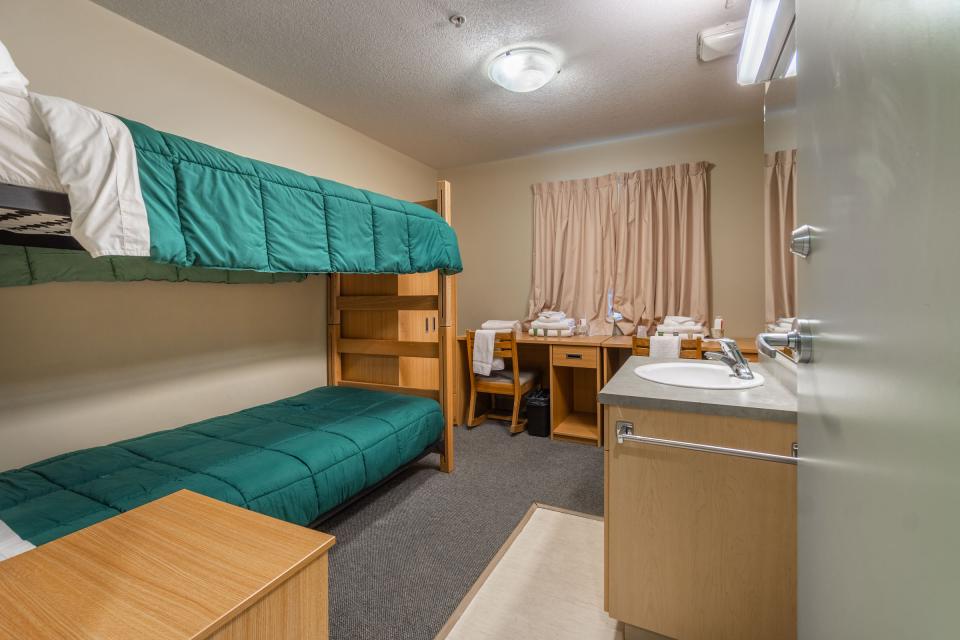 Our Rooms are Ideal for
Conference Attendees
Sports Teams 
Family Reunions 
Community 
Organizations
Each room contains an extra long bed, wardrobe and desk. All apartments and two-bedroom suites have a private bathroom and single rooms offer a shared bathroom. Kitchen facilities are available in each style of accommodation. Please note, the residence buildings are not equipped with elevators, nor do they have air conditioning.
Visit our photo gallery and take a virtual tour.

VIU's Residence is within walking distance of
Nanaimo Aquatic Centre
Sports Fields 
Twin Arenas 
Parkway Trail for hiking and biking 
VIU's library, cafeterias and theatre 
VIU Art Gallery
For all booking enquiries, you can contact us or book online.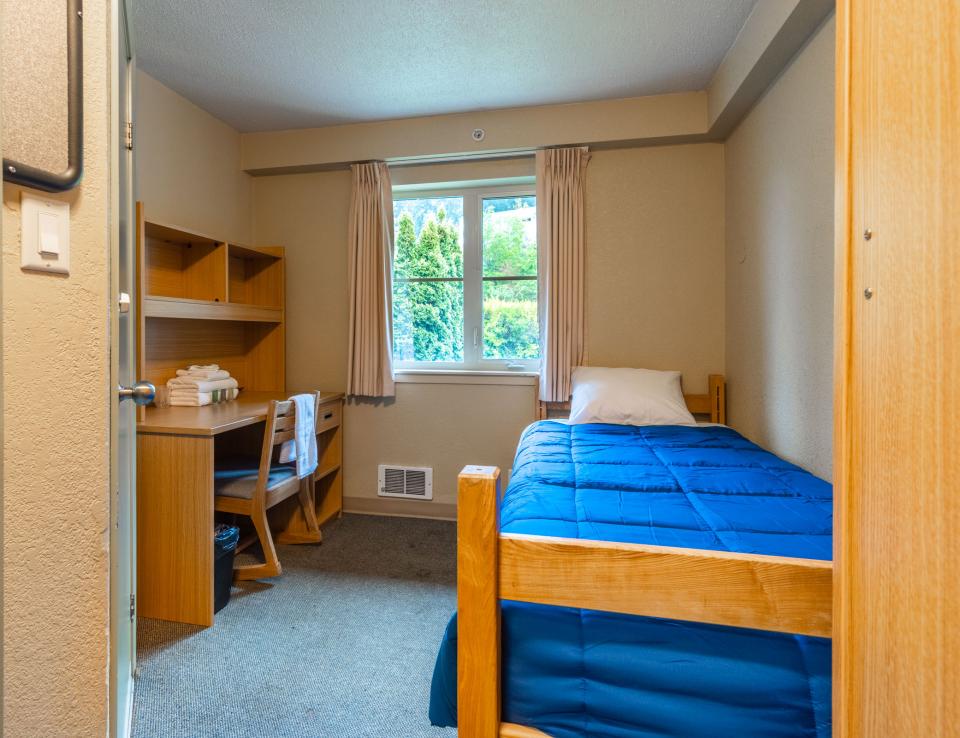 Additional Features
Spectacular views from the campus
On-site laundry
Free guest parking
Wireless internet access
Outdoor basketball and sand volleyball
Picnic tables and BBQ's
Full Service Events, Conferences, and Accommodations
VIU's Conference and Event Services can help assist and manage your external event from start to finish. Whether you're planning a simple meeting or a large scale conference we are here to help!
Conference and Event Services liaise with other VIU departments to coordinate your room booking, housing, Audio/Visual, and food service needs. We offer a variety of different facilities from classrooms to lecture theatres and multi-use spaces. Let us be your one stop shop for all your event needs!
Contact Events and Conferences by email at EventService@viu.ca.