Welcome to VIU Student Residence!
VIU Student Residence houses over 500 students on VIU's Nanaimo campus each year. Residents come to our community from across Canada and the world, each bringing different life experiences and perspectives to VIU. This is what makes living in a residence community so interesting and dynamic. We at VIU Student Residences acknowledge and thank the Snuneymuxw, on whose traditional lands we live, learn, and grow.
If you're studying at VIU, join our fantastic residence community and take advantage of everything VIU has to offer. Our university  is committed to ensuring that everyone at VIU is able to study, live, and work.
Core Values
The following guiding principles describe the rights and accompanying responsibilities of residents within the residence community:
Every person in the community can expect consideration and respect for their feelings and needs, and in return has the responsibility to conduct themselves in a civil manner and to show respect for the rights of every other person in the community.
Every person in the community can expect to live in an environment where their possessions and the communal spaces are shown respect by others.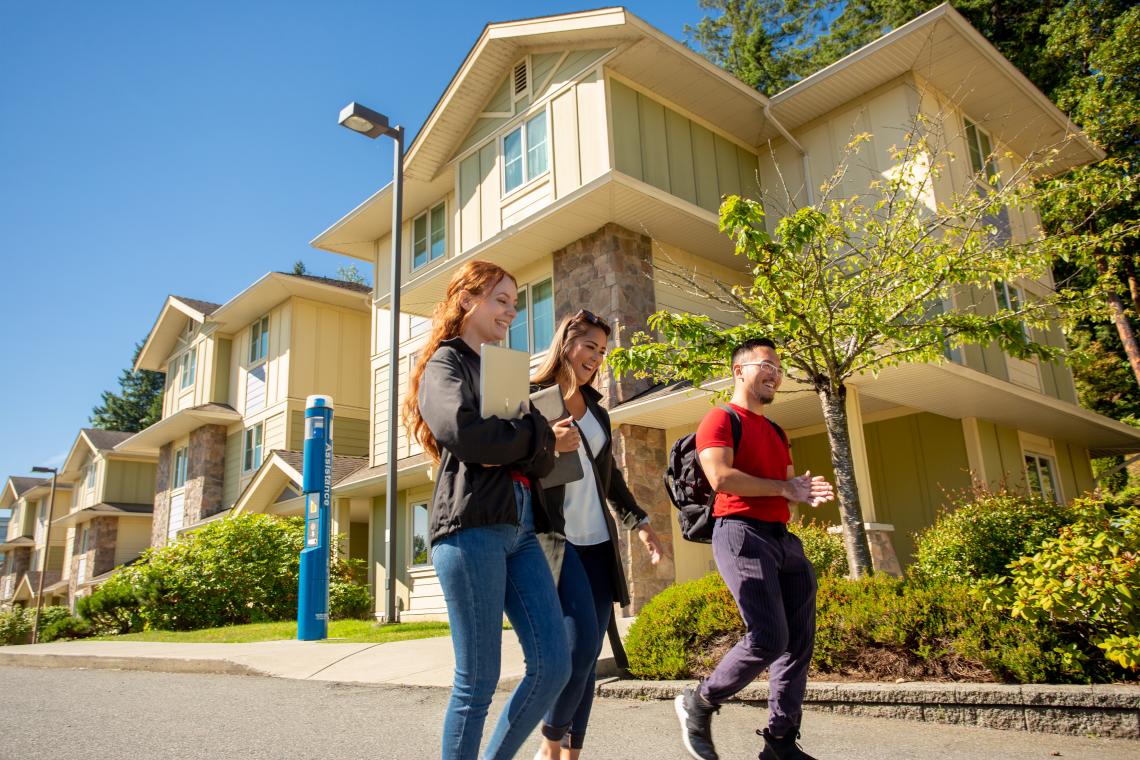 The Vision
Furthermore, VIU strives to create an environment of tolerance, mutual respect, and freedom from harassment and discrimination. This requires all members of the community to be aware of, and comply with, the standards of behaviour expected of community members. The well-being of the residence community is best achieved when everyone is aware of and understands their rights and responsibilities.